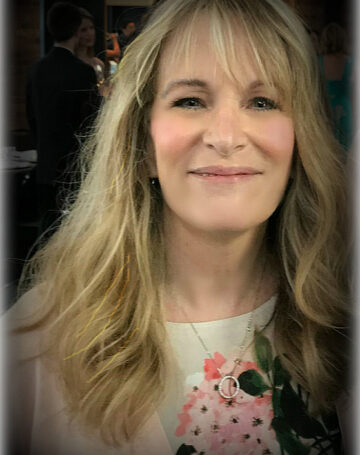 Miss Marilyn
Owner
I started Creative Learning Center in the fall of 1994. My goal was to make a lovely and stimulating environment where children had the opportunity to spread their wings and learn all the great things Montessori has to offer. I always tell people, "It isn't about filling the children with facts and figures, but to spark their innate curiosity and love of learning."  It has been an honor and privilege to guide these adorable children for the past twenty-five years!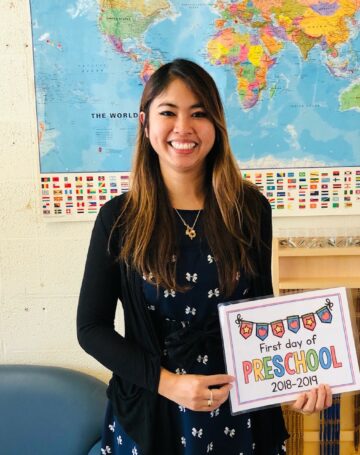 Miss Aui
Lead Teacher/Co-Director/Lake Room Montessori Certified
My everyday goal is that my students go home and say 'I had so much fun at school today!!'   
I have been teaching as a Lead Teacher at C.L.C. for over six years. However, I have thirteen years combined experience with young children as an Aupair, Nanny and a Teacher. I earned my Montessori Teacher Diploma from 'Montessori Teacher Preparation of Washington'. in early 2014.  I also earned my bachelor's degree in Communication Arts (Public Relations) with Honor II from Chiang Mai Rajabhat University in Thailand.
I really enjoy working with children as their simple approach to everyday life intrigues me and offers me a chance to learn from them.
Outside the classroom, I love watching a movie, reading, cooking Thai food and spending time with my husband and our two beloved cats (Subie & Malcom).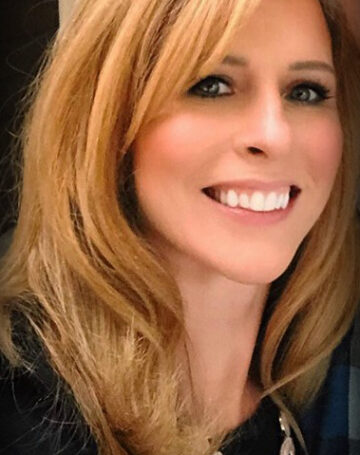 Miss Jean
Lead Teacher/Co-Director/Island Room Montessori Certified
I grew up in Mercer Island and went to University of Idaho. I graduated with a child development degree and followed up with my Montessori certificate. I have been teaching for 8 years and love every minute. I love the philosophy of Montessori: building confidence within themselves and going at their own pace. I really enjoy teaching all peace education throughout the year and love to see the children practice these skills. In my spare time I enjoy traveling, photography, finding cute new cafes for my love of coffee, and going to my family cabin.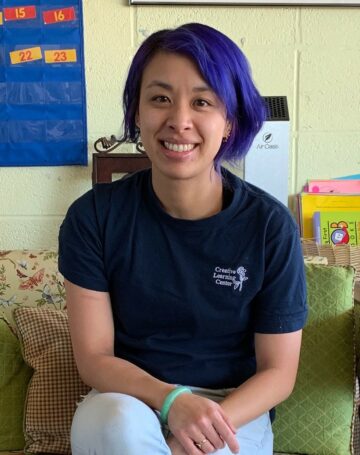 Miss Paula
Lead Teacher/Island Room Montessori Certified
I love working with children because every day is different and a wonderful new discovery for each child. Children teach me more about the world and how to be a better person. I love their honesty and kindness.
I grew up in Melbourne, Australia and have always had a keen interest in education and music. I studied violin at Monash University and secondary music education at The University of Melbourne. In Melbourne, I worked at private and public schools teaching violin and viola and also established my own private instrumental music school. Since living in Seattle, I've taught in early childhood education, an area that I consider to be fundamental in child development.
I started at Creative Learning Center as an assistant teacher in August 2017. I found that the Montessori philosophy resonated with my own teaching, especially the guided learning to empower and build the child. In 2018, I embarked on starting my Montessori teacher certification which I completed in 2019. Becoming a Montessori teacher was very meaningful to me, teaching me more about myself and more importantly how children learn and how to speak to them effectively.
 In my spare time, I enjoy music, hiking, skiing and trying cuisines from around the world. 
Miss Roxanna (better known as Miss Roxy)
Co-Lead Teacher/Lake Room Montessori Certified
I am 27 years old originally from San Diego, California. I am Mexican/American and I am bilingual.
I have been teaching at Creative Learning Center for a little over a year now and I love it!
I have been in Montessori education since I was 20 years old. I started my training in the summer of 2012 and finished in January of 2014.
What I love most about Montessori is that it allows children to be independent and from that, I get to learn more and more about how different minds work at such a young age. It amazes me and I never get tired of learning from them.
I am also a soccer coach for kids ages 2.5-6 years old (Just like my brother). I started playing soccer once out of high school and until this day I still play here in Seattle. Soccer is one of my hobbies as well as singing and dancing. Before Montessori, I got my AA in dance because I thought I wanted to be a dance teacher but then I fell in love with Montessori. I love playing sports and dancing so I enjoy being very active with my students.
Miss Aleena
Assistant Teacher/Lake Room Montessori Intern
I love working with kids because children motivate me to be a better person. I learn so much about honesty, creativity, and resilience from my students.
This makes my job very rewarding and fulfilling. Our days are always full of smiles and laughter!
Outside of my classroom, I love swimming, cooking, reading and spending time with my four kids!
Miss Aleena background:
– I have BSc in Economics
– Started working with CLC 4 years ago
– Started MTP (Montessori Preparation of Washington Class) in March 2018
Miss Ruby
Co-Teacher/Island Room Montessori Certified
I came from China, and am bilingual in Mandarin Chinese and English. I got my bachelor's degree in nursing six years ago and was a nurse in the Children's Hospital in China. 
 I completed my Montessori Teaching Certificate Program (Montessori Teacher Training of Washington) four years ago. I enjoy children very much and truly believe that the Montessori classroom and philosophy provides a more natural way for children to learn.
 I enjoy drawing, cooking and playing with my cute cat in my spare time.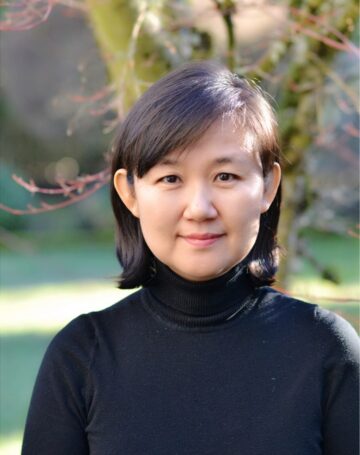 Miss GiSun
Assistant Teacher Montessori Certified
I have been working at Creative Learning Center as an assistant teacher since January 2018.
I love working with children. My favorite part about working with the children is to see the children's smiles and listen to their creative stories.
I completed my Montessori training in 2009 and interned for a year at the Bellevue Montessori School.
I majored in French literature and tourism management in Korea.
I love being a Montessori teacher because every child is unique and different and I can watch each child learn and achieve at their own pace in a well-prepared environment.
I live with my husband, two daughters, and a cute dog. I enjoy spending time with my family, hiking and watching movies.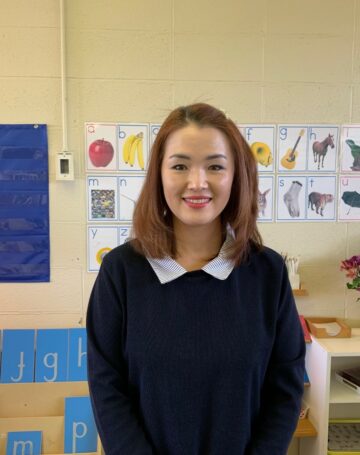 Miss SunYe
Assistant Teacher Montessori Certified
I think children are so lovely and cute. I remember my sons and daughters when they were young, and I want to teach them about manners and many other things like building confidence.
Outside of the classroom, I like to play golf and exercise.